About Us
Welcome to Heritage Convent.
Welcome to Heritage Convent. We are a school that specializes in holistic education for pupils aged 2-18. Established in 2002 for Preparatory to Std. I, Heritage has upgraded by one class each academic year. When the first batch of HSLC (Std. X) passed out in 2012, Heritage had its first HSLC State ranker. And there has been no looking back ever since, with Heritage securing a spot in the Top 25 every year. With such achievements, Heritage is now one of the finest schools in Manipur, renowned for its strong intellectual heartbeat.
Come 2021 and we've reached a new milestone! We are thrilled to announce the opening of the Heritage Higher Secondary Section (Std. XI – Science) from the 2021-2022 academic session. In view of popular demand from parents, guardians, students and well-wishers over the years, we are elated to have reached this milestone. We could not have done it without your continued good wishes and support. So, a massive THANK YOU from the Heritage family to yours.
We are delighted that you are considering Heritage Convent for your ward's future. Heritage has honed and finetuned a learning and life-skilling system that has been envied and benchmarked across Manipur for more than two decades.
WELCOME NOTE FROM THE PRINCIPAL
Dear Students,
Welcome to the Heritage family. We are happy to have you.
I would like to extend my warmest wishes to each and every one of you. I also extend my congratulations to all of you for having crossed your HSLC and wish you all the very best for your new journey.
As the Principal of the school, I strongly believe Heritage is the place where you would firmly learn how to overcome such challenges and reaffirm the base of a dream you have set out for yourself. Together, we shall realise the dream we have set for ourselves.
All the very best.
We shall overcome – Hum honge kamyaab – Eikhoina nngamgani
With warm regards,
S. Amita Singh
Principal
M. Phil ( Social systems)
J.N.U . New Delhi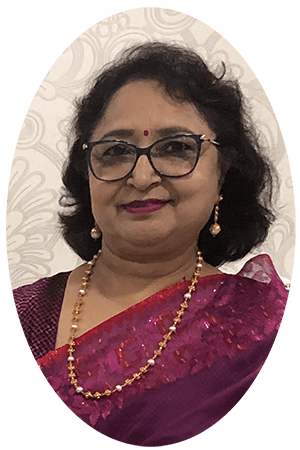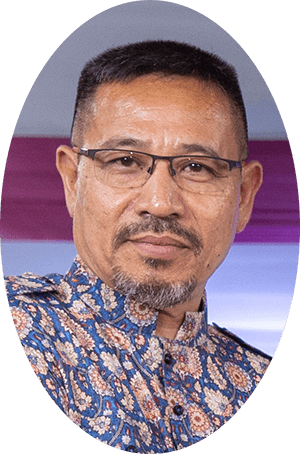 WELCOME NOTE FROM THE EXECUTIVE DIRECTOR
Hello Students,
An advice I would give to all of you is – Don't compare yourself with anyone. Everyone is unique. Compete with yourself and not with others. Learn every day, grow every day, and challenge yourself every day.
However, I would like to assert that there is no shortcut to success. No point going around from one tuition centre to another, from one teacher to another, looking for that short cut called "some hint for what's coming in the exam". It would only lead to information explosion and utter confusion, which is a perfect recipe for disaster. After all, your exam is going to be based on the syllabus and nothing is going to be from outside the syllabus. Like I said before, there is no short cut to success – you have to master the syllabus and your teachers at Heritage are here to guide you and help you to do just that. Apart from regular classes and assessments, there will be a separate Doubt Clearing Session (DCS) which will be a regular feature in your academic calendar – make the most of this.
Besides the normal COHSEM syllabus, we are happy to introduce "AURA CAREER LAUNCHER" for those of you interested in opting for NEET and JEE. Experts from outside Manipur, as well as expert faculty from Heritage will help you hone your skills and realise your dreams.
I can only say at the moment – make the best use of your time at Heritage. Heritage is here to help you realise your dreams.
Wishing you all the very best.
With warm regards,
S. Vikramjit Singh
Executive Director
M.Phil (School Education )
J.N.U.New Delhi
WHY HERITAGE?
Heritage's aim is to transform students from all backgrounds into educated citizens who are just, principled, and open-minded. They are the future and an education at Heritage will ensure they are wise leaders with a pioneering mindset, ready to take on challenges and better the world we live in.
Heritage believes that preparation for life is the real purpose of education. Hence, the tagline of Heritage is – Nurturing talents of tomorrow.
HERITAGE: AN INNOVATIVE LEARNING EXPERIENCE
The Core Values of Heritage includes Innovation and we're always looking to innovate our teaching methodologies. In terms of this, we're focusing on two key aspects: doing the basics well and creating teaching spaces that bolster learning and understanding. This implies regularly updating our pedagogical frameworks to infuse best-practices in education, especially from the EdTech sector. Thus, to create the teaching and learning spaces we desire, Heritage has recently redesigned and renovated some classrooms to become the "Digi Rooms". These classrooms, equipped with the Heritage Digital Board, are designed to be fun and engaging spaces that offer avenues for digital learning.
HERITAGE IN THE FAST LANE: FACULTY DEVELOPMENT AND TRAINING
In the next five years, the focus will be on academic excellence for students all the way from 2 to 18 years. This is to ensure that our students get all the help and advantage they need to get into the finest higher education institutes in India.
EDUCATION AT HERITAGE: EXCEPTIONAL
Heritage strives for excellence in teaching and learning, offering an exceptional education.
Heritage offers excellent facilities which are presently being developed to offer state of the art design and technology. This includes the Academic Research and Development Section (ARDS), helmed by an EdTech expert from New Delhi with a vast experience in the sector, the Wow Kids Heritage preschool section based in Campus no.2, Naoremthong and the Science labs for the Higher Secondary Section in Campus no.1, Uripok.
THE YEARS AHEAD AT HERITAGE
In the next five years, the focus will be on academic excellence for students all the way from 2 to 18 years. This is to ensure that our students get all the help and advantage they need to get into the finest higher education institutes in India.

Facilities at Heritage
Well maintained Book Bay
State of the art Digital Classrooms
Well-equipped Science Laboratories
Qualified and experienced faculty
Located in the heart of Imphal

Heritage Convent offers
Board of Secondary Education Manipur (BOSEM – for Std. I to X)
Council of Higher Secondary Education Manipur (COHSEM – for Std. XI and XII)
Wow Kids Heritage with Day Boarding (for Playgroup to UKG)
Wow Kids Heritage with Day Boarding (for Playgroup to V)
Aura Career Launcher (for NEET, JEE and Foundation)
Hostel
UPSC/MPSC (yet to be launched)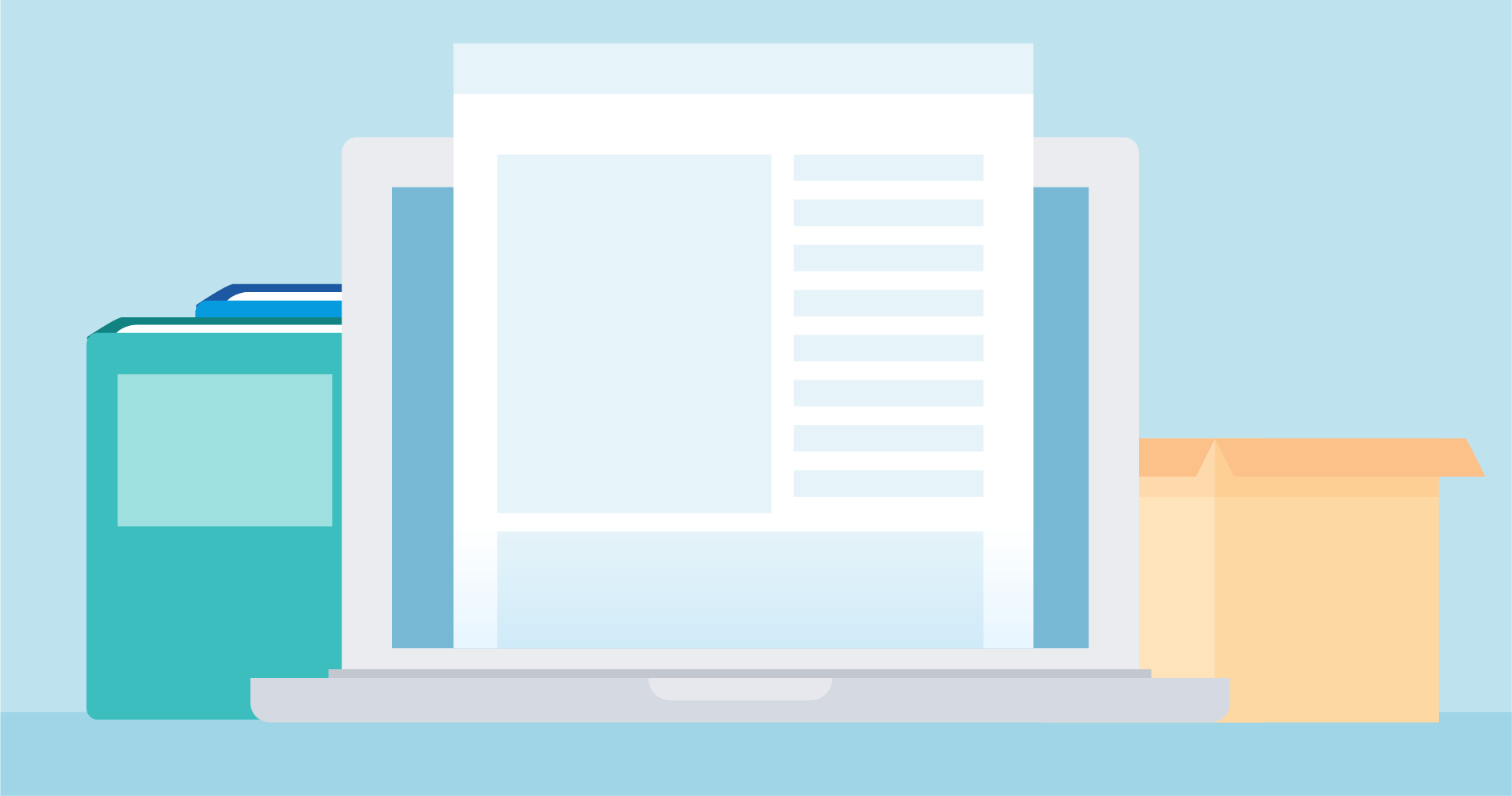 COUNCIL AFFILIATION
Standard XI and XII Council of Higher Secondary Education, Manipur (COHSEM)
Compulsory Subjects:
English
MIL/ Alternative English
Optional Subjects (Any one from the following)
Physics
Chemistry
Mathematics
Biology
Thang Ta
Computer Science
Human Ecology and Family Science
(Home Science)
ELIGIBILITY CRITERIA
-Passed Std. X State Boards/CBSE/Any other equivalent Board
ADMISSION CRITERIA
– Combination of first come first served and screening by the Management
FEE STRUCTURE (2023-24)
ADMISSION FEE: ₹ 17600/-
PRACTICAL FEE (YEARLY): ₹ 2000/-
TUITION FEE (PER MONTH): ₹ 2400/-

UNIFORM FOR HIGHER SECONDARY SECTION
For Boys
Bright Blue Trouser
Bright Blue Waistcoat
Light Blue Shirt
Blue Tie (Yellow and Red Stripe)
Black Belt
Black Shoes
White Socks
Coat – Navy Blue (Optional)
For Girls
Bright Blue Phanek with Yellow and Red Border
Bright Blue Waistcoat
Light Blue Shirt
Black Shoes
White Socks
Red Ribbons
Coat – Navy Blue (Optional)
Uniform available at Winner Dresses
Address:Sagolband Moirang Leirak Akham Lampak, Near S.Y.D.O. Club, Imphal, Manipur – 795001
Contact No:8787393892, 8413859001
Timing: 8:30 AM to 6:30 PM (SUNDAY CLOSE)
FACULTY
What Our Students are Saying
"One of the best and trustworthy schools in Imphal"

Kshetrimayum Rajshree (6th position, HSLC Exam 2020)
"I was taught to succeed by extremely well-trained teachers who are experts in their own fields"

-  Ariesto Oinam (11th position, HSLC Exam 2020)
"I appreciate my beloved teachers of Heritage Convent for their constant dedication, encouragement and positive attitude"

 -  Sangomsumpham Sajida (13th position, HSLC Exam 2020)
"It's my privilege to have been part of the Heritage family"

-  Akita Chingangbam (20th position, HSLC Exam 2020)
"I've decided to continue studying in Heritage Convent for Std. 11 as the entire Heritage family has been extremely supportive since the beginning, back when I joined in Std. 5"

-  Ambreen Rahman (97.5%, HSLCE 2021)
"The exam techniques taught by the well experienced teachers guided me a lot in preparing for the HSLC Exam"

Kshetrimayum Rajshree (6th position, HSLC Exam 2020)
"I have always received the best guidance from my teachers at Heritage Convent and I am very grateful to them"

-  Ambreen Rahman (97.5%, HSLCE 2021)
"I have always received the best guidance from my teachers at Heritage Convent and I am very grateful to them"

-  Ambreen Rahman (97.5%, HSLCE 2021)
"All the teachers are well qualified, dedicated individuals and I'm proud to have received the best quality education at Heritage Convent"

Ambreen Rahman (97.5%, HSLCE 2021)
"The teachers of Heritage Convent nurtured my academic life with utmost care, attention and discipline, which helped me secure a place in the merit list of the HSLC Examination"

-  Akita Chingangbam (20th position, HSLC Exam 2020)
"The doubt clearing sessions and the mock test series before and after the pre-board exams helped me thoroughly prepare and succeed in achieving my dreams of being a position holder"

-  Ariesto Oinam (11th position, HSLC Exam 2020)
"The regular mock tests helped me to not only improve my scores for the HSLC Exam, but also equipped me with better time management skills"

-  Sangomsumpham Sajida (13th position, HSLC Exam 2020)
"I feel very privileged to have been part of the Heritage family"

-  Kshetrimayum Rajshree (6th position, HSLC Exam 2020)
"The weekly mock tests, interactive discussions and regular doubt clearing sessions were a plus point in my preparation strategy"

-  Kshetrimayum Rajshree (6th position, HSLC Exam 2020)
"As a student, it won't be an exaggeration to say that Heritage Convent has been the best place to study"

Ambreen Rahman (97.5%, HSLCE 2021)
"I am beyond grateful to have been brought up in such a well-equipped institute with such caring and qualified teachers"

-  Akita Chingangbam (20th position, HSLC Exam 2020)