About Us
Welcome to Heritage Convent.
A progressive co-educational English medium school, Heritage is dedicated to providing an enriching, engaging and wholistic education to students. Established in 2002, Heritage is one of the finest schools in Manipur with a strong intellectual heartbeat and laser focus on excellence. As a pioneer in many fields – from non-traditional section names, our beloved 'easy-dress' uniform, grand prizes for our HSLC superstars, to partnering with one of India's leading preschool chains, "Wow Kids" – Heritage is always looking to push the boundaries when it comes to nurturing talents for tomorrow.
Run on public school lines, Heritage is a private English-medium school that welcomes boys and girls belonging to any community, aged 2 to 17. It is a centre for providing education of the highest quality, with a staunch commitment towards promoting holistic development of a child. Heritage aims to draw out the very best in every single student and help them reach their full potential by developing and assessing their ability, creativity and inclination.
Heritage endeavours to provide a climate for a wholesome, well-rounded and integrated upbringing of every child. At the same time, the school also looks to support the students grow, evolve and prepare for higher education at the university/professional/technical levels so that each one of them becomes a responsible citizen, who is accountable for their own actions, conduct and thinking. Heritage provides an environment that helps develop the individual personality of each student and to inculcate in them an awareness of our rich cultural heritage.
As the name itself suggests, Heritage aims to provide an education which is a happy blend of the traditional values with modern values: an education which promotes the best traditions of our culture, while assimilating the finer modern influences, to produce young adults who think global, act local and pave the path for change.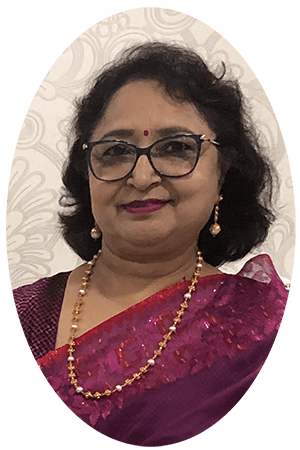 S. Amita Singh
Principal
M. Phil (Social Systems)
J. N. U. New Delhi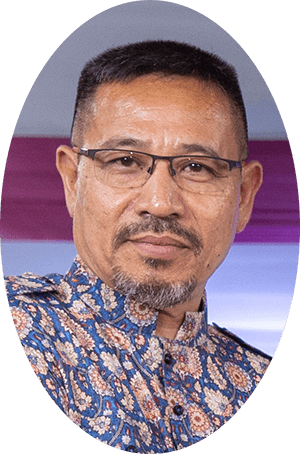 S. Vikramjit Singh
Executive Director
M. Phil (School Education)
J. N. U. New Delhi
Mission and Vision
The Mission of Heritage is to develop and nurture exceptional talents to become wise and disciplined leaders of tomorrow with futuristic outlooks and an unyielding commitment to success.
The Vision of Heritage is to be a premier educational institute, renowned for creating a generation of tomorrow's leaders, whose vision it is to "think global and act local."
School Motto
The motto of Heritage is "Lead Kindly Light". All efforts are directed towards the achievement of this objective, considering education is a social vehicle and catalyst for positive change and development.
Core Values of HERITAGE (ICE)
Innovation –Always challenging convention and finding better, newer ways of learning, growing and developing.
Curiosity –Always embracing inquisitiveness, awareness and adopting constant change as a way of life.
Excellence –Always striving for success and paving the path for passion and ambition.
Origins and History
"Essence of education lies in drawing out the very best that is in you" – M.K Gandhi
Established in 2002, Heritage Convent was conceived with the aim of providing an exceptional standard of education, while also providing an atmosphere that nurtures and prepares young adults to be a catalyst for positive change in society.
Heritage is a leader. An innovator. A pioneer. And a leader always leads the rest, while an innovator, especially one that is in search of higher knowledge and wisdom, always strives to set a sky-high bar for others to emulate. Heritage is one such leader and innovator combined, which has introduced multiple changes in the conventional method of establishing schools and successfully ushered in a new era of education in Manipur.
Why HERITAGE CONVENT?
"Essence of education lies in drawing out the very best that is in you" – M.K Gandhi
Heritage has a proven track record of producing outstanding achievers – top rankers in every HSLC Examination since the first batch in 2012.
A dedicated preschool section, "Wow Kids Heritage" ensures a curriculum that is based on experiential learning and geared towards building virtues and potentials in children.
All the school campuses have been developed on an extensive area, specially designed for the complete development of a child's mind, body and spirit.
The architecture of the school has been designed so as to harmoniously blend our rich cultural heritage and our immediate surroundings.
The school is a classic example of a progressive co-educational English-medium school run-on public-school lines.
Beside audio-visual teaching aids, Heritage has a play arena, along with numerous toys that foster activity-based learning.
Emphasis is given to an all-round education and character-building of a child by encouraging participation in various academic and non-academic competitions.
A highly dedicated, motivated and well-trained staff guide and train the students to become their best selves.
State-of-the-art facilities such as reading room, smart board, computer lab, auditorium and play arena that facilitate wholesome and holistic development and training of students.
Heritage is prepared for all challenges – not even a catastrophic pandemic came in the way of us reaching and teaching our students.